December 15 - 8:00pm and December 16 - 3:00 and 8:00pm
Good Tidings!  A Good Noise Gospel Christmas – SOLD OUT!
With Guest Artist: Canadian Jazz Vocalist - Maureen Washington at Christ Church Cathedral, Vancouver, BC
Good Noise Vancouver Gospel Choir has been bringing the joy of the Christmas season to sold out audiences, and "Good Tidings!"  is what the 90 voice choir will bring with their signature sound and endless on-stage energy.  Good Noise is thrilled to welcome Canadian Jazz Singer, Maureen Washington.  With nine albums to her credit, Washington's vocal diversity lends itself to superb performances of jazz, blues, swing, funk and R&B.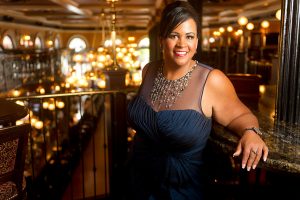 "There's no shortage of passion and emotion at a Maureen Washington show."   (John Hernandez, CBC Radio)